> Want to build your future in IT?
Every year we train dozens of new professionals by providing them with the technological skills they need to enter the working world.
During our academies, held by certified lecturers, the resources will be constantly supported, both during theoretical lessons and practical exercises, and at the end of the course they will have acquired the minimum skills necessary to embark on a new career in the IT world.
of the students joined us
Fantastic academy where I met great teachers and colleagues. As soon as I finished it, Blazar hired me to start my new career as a Dynamics365 programmer.
The Blazar academy allowed me to specialise even more in what is my passion: .NET development. At the end of the academy, I was hired by Blazar and immediately started working on very exciting projects.
I attended the DevOps Academy, also showing a great interest in programming in the Microsoft environment, and after taking up the job, I started to put the lessons learned into practice. Today I work using C#, .NET Core 3.1, React and various services from Azure and SQL.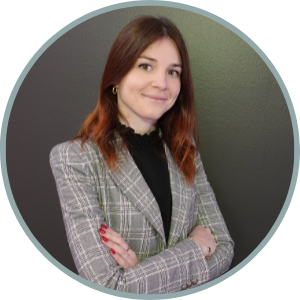 HR Specialist
After graduating with honours in Law from the Catholic University of Milan with a thesis on Labour Law, he obtained a Master's Degree "HR Specialist" at 24ORE Business School, and then joined the Human Resources department of Blazar Group, where he mainly deals with Talent Acquisition, organisation and management of internal Academies.
Would you like more information on the upcoming Academy?
Or would you simply like to know more about how it is organised?
Fill in the form and you will be contacted directly by one of our tutors.