In every person's life, at least once, the time has come to make an important decision for one's career.
When one decides to make a change, to evaluate the opportunities available, to "get involved," one better understands how many aspects need to be considered: environment, technologies, propensity to innovate, salary, benefits, culture, values, training, possibilities for growth, just to name a few.
At Blazar we are very attentive to all these aspects. We know very well how each person represents the real added value for our company.
To give you an understanding of what life is like at Blazar, we asked some colleagues to tell us how their relationship with the company has evolved over time.
We are sure you will appreciate their words, and we hope that the experience of those who have already made this decision can help you in choosing the right path to take to get what you want.
The first thing we do together is to choose the right project for you. We reason about the skills you've acquired during your past experiences but also about what you'd like to do once you wear the Blazar jersey.
Fabio tells us how he turned his passion for React into a profession and how he wants to continue training now that he is "officially" a front-end developer.
Grow through innovative projects
Every year we enrich our project pool in order to be able to give new stimuli to the people who work with us. We aim for the use of innovative technologies, agile methodologies, collaborations with international teams, hourly flexibility and smart working.
Gabriele tells us what he learned from the Frankfurt experience and what he expects in the next automation-related project.
Each colleague has the opportunity to create his or her own personal growth plan. You can strengthen your skills with "tailor-made trainings," figure out how to grow in role or get a raise, find motivating goals, and access merit-based bonuses.
Vinicius ci racconta perché ha scelto Blazar e in che modo sta realizzando i propri sogni.
Learn about available opportunities and apply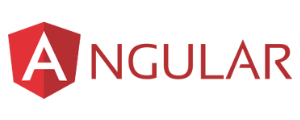 Full Remote
We are looking for an Angular Developer who will be placed within our Front end development team and will collaborate on projects that will be detailed to you at interview, in Agile mode
Haven't found the right opportunity for you?
If the idea of working with us stimulates you, you can send an unsolicited application.
Attach your CV and specify, in the notes, the role you would like to fill.
We will check your application and contact you as soon as a suitable position opens up.